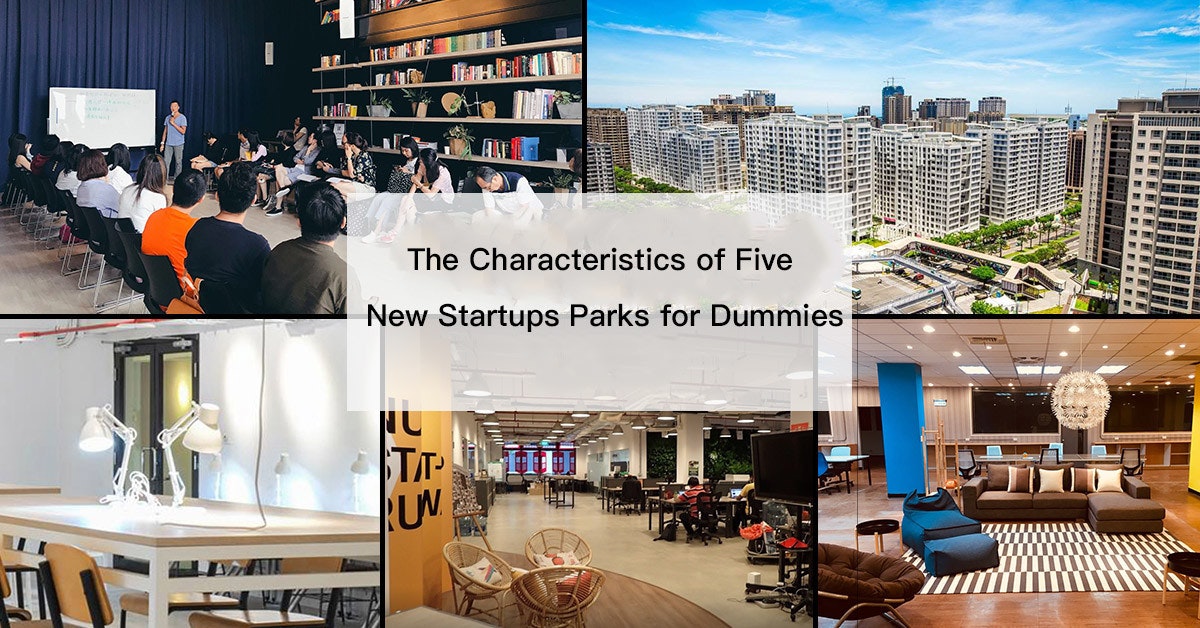 In recent years, startup companies have been more and more flourished in Taiwan. According to the "2018 Taiwan Ecology of Startups Survey Report", 70% of entrepreneurs of the startups are starting businesses for the first time, aged mostly between 31 and 40. However, those entrepreneurs did not startup blindly, as their previous work experience are relatively rich, with an average seniority of 11.3 years.
Startup Spaces Accompany Entrepreneurs to Grow and Get Good Use of Resources to Make " Twice the Result with Half Efforts"
Starting a business is never an easy task. Taiwan is well aware of the potential obstacles of the entrepreneurs, especially when the startups are looking for office spaces, employee partners, venture capital, and networking resources. Thus, this time, Cool3C has collected 5 representative new startup spaces, allowing entrepreneurs to well understand the characteristics of these startup spaces, and further help to select the most suitable one for them to station their companies.
The mentioned five startups spaces are " Linkou Startup Terrace ", " CIT Taipei Startup Center ", " Kafnu Taipei ", " Block 71 Singapore " and " Taipei DigiBlock Digital Industrial Park ". In the following, Cool3C will examine each of their unique advantages closely, covering the spaces' characteristics, projects of service, resource links, transportation, locations and so on…to help readers quickly understand these new startups spaces.
"Linkou Startups Terrace" Provides One-stop Service: The Asia's Largest Base Attracts Startups Teams Domestically and Internationally
Transforming from the Universiade Athlete's Village, Linkou Startup Terrace is not only part of policies of the "Upgrade of Taiwan's innovation and entrepreneurship-driven industries", but also invites both domestic and foreign investors and new entrepreneurs to settle in, aiming to become the Asia's largest international startups clusters. At the first phase, it is expected that three buildings and the space of exhibition (495㎡) will be offered for the international startups. In addition to the accommodation spaces, the Linkou Startup Terrace is conveniently situated, nearby the Airport MRT and the Taoyuan International Airport. As a result, it is extremely suitable for constructing a complete entrepreneurial life circle.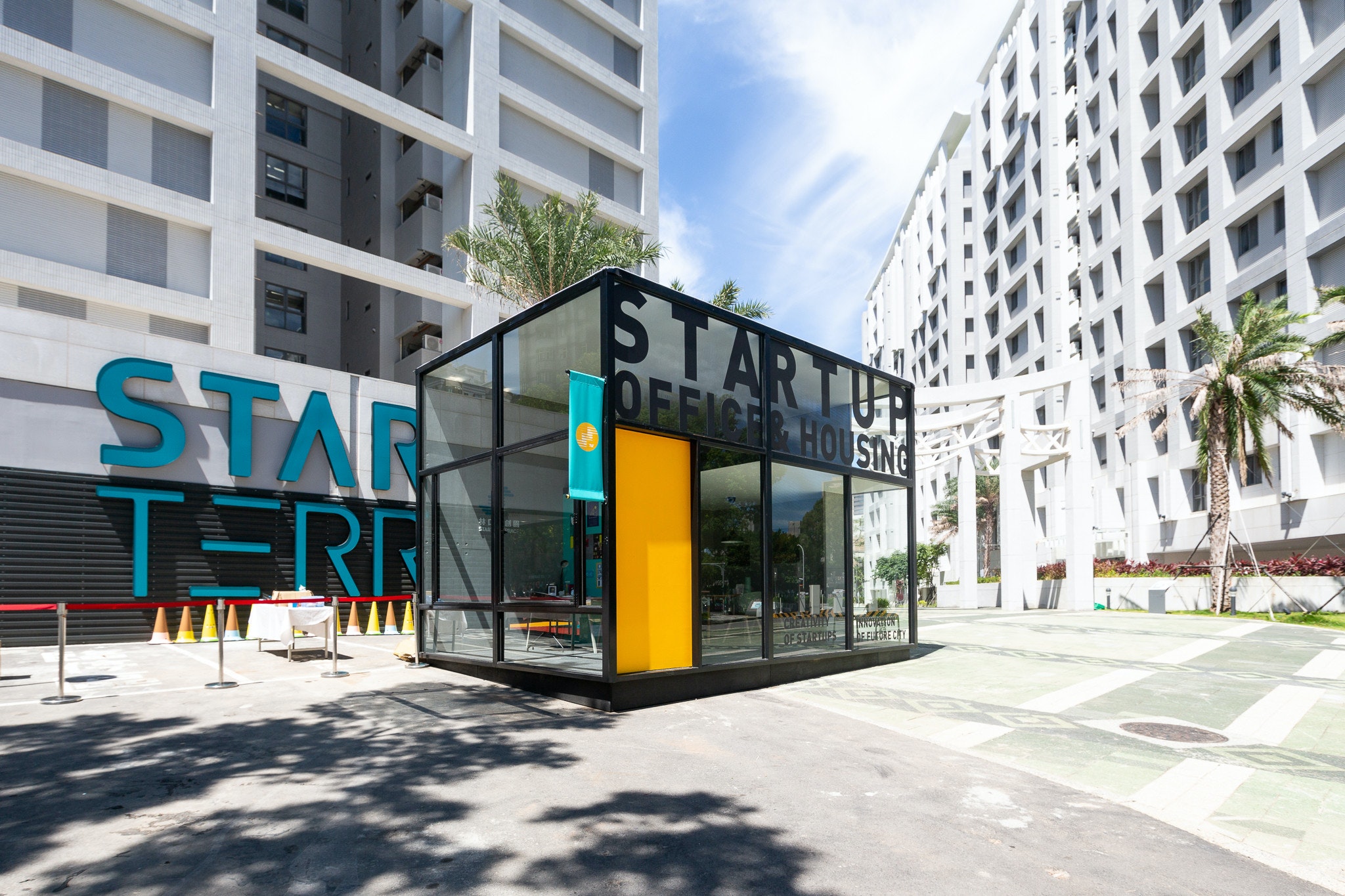 Linkou Startup Terrace features its "One-stop service", which offers the following five major links to serve domestic and international new startup teams: collection management, professional consultant teams, customized evaluation, resources chain matching, and progress tracking. Relevant details of services also include establishment and settlement of startup companies, entrepreneurs' visa application, funding supports and other related consultations. There will be more policies coordinated to the preferential measures in order to improve the willingness of both domestic and foreign ups/investors. Besides, the location is close to the Airport MRT and Taoyuan Airport, which facilitate its accessibility.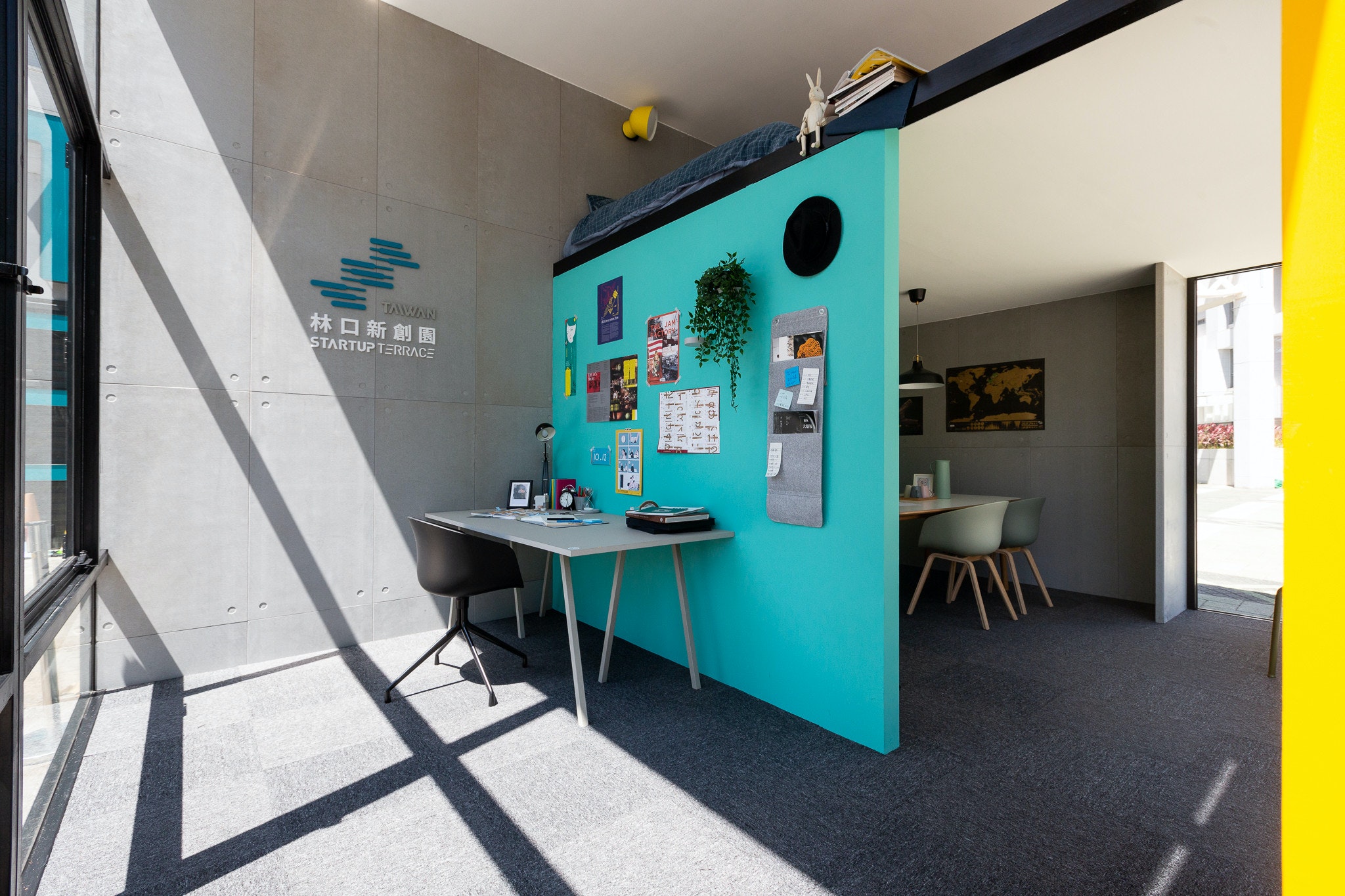 At present, the park has introduced the world's most efficient and low-pollution intelligent transport system. Therefore, many headquarters and factories of technology enterprises have been stationed here. In addition to the startup offices, there are also a public exhibition space and indoor/outdoor stages. The exhibition center has aroused attentions of domestic and foreign startups that specialize in artificial intelligence, image recognition, smart logistics, green energy biotechnology, and e-commerce. Linkou Startup Terrace aims to become the most attractive startup technology park in Asia-Pacific.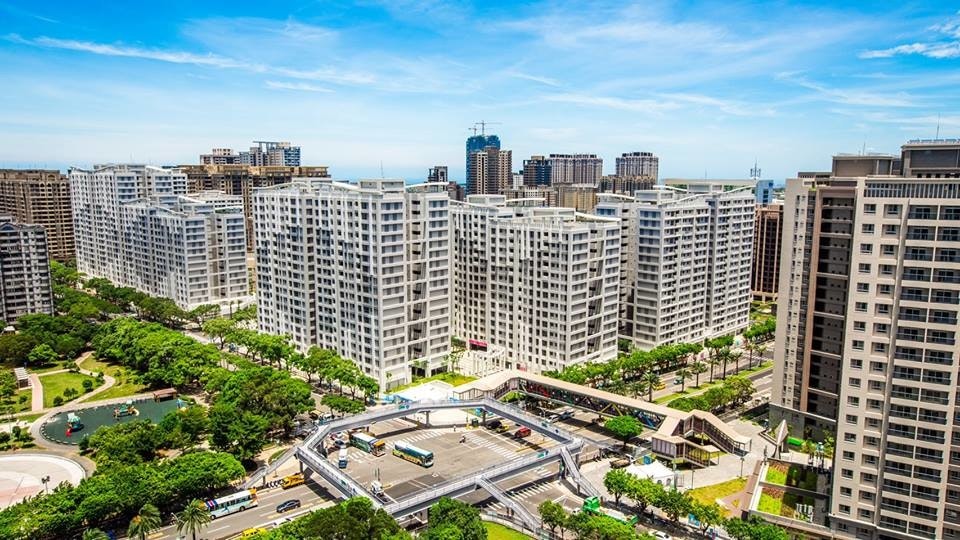 ▲Image Source:Startup Terrace
Center for Innovation Taipei (CIT) Has Convenient Life Functions: Five Planned Regions will Create Entrepreneurial Ecological Symbiosis
For entrepreneurs who pay great attentions to working space's life functions, the CIT Taipei Innovation Center will be the best choice for them. Many public areas are designed in this 264㎡ space, such as shared kitchens, toilets, showers, and central corridors. These public spaces could increase the opportunity of communications between stationed teams. Moreover, even pets are allowed here, which can create a more joyful and warmer atmosphere.

The most significant feature of CIT is the five planned regions, allowing each team can take what they need at different stages of developments. Those regions are the Office Units, the Co-working Space, the Maker Space, the Lobby, the Public Area & Street, as well as the Taiwan's first FabLab (digital self-built lab). Since opening, the autonomous growth of the CIT has created a unique entrepreneurial ecosystem.
Kafnu Taipei Focuses on Social Media: The multi-style Spaces Reflects The Trend of Slash Generation
Unlike traditional co-working spaces, Kafnu Taipei emphasizes on the Urban Share Space, focusing on social media and assembles certain industries such as entertainment, design, program development, e-commerce, venture capital, virtual currency, and finances. However, Kafnu is not confined to merely startup workers, there are also restaurants, bars, studios, recording studios, and gyms in its unique space.

After the Kafnu Taipei's coming out, it has been discovered that the entrepreneurial projects of the new startups are keeping space with the trend of slash, as the business target is no longer singular. Therefore, in this 12 floors space, creating multi-functioned and freely used domains is relatively important. There is professional equipment available here. The stationed startups have their allocated allowances of the spaces monthly, thus they can hold no matter lectures or production content in Kafnu Taipei freely with its professional facilities.
Block 71 Singapore - From Ruins to a Brand New Page: A New Industrial Cluster Links to Asian Resources
Block 71 was originally an industrial area in Singapore that was about to be abandoned. However, in 2011, it was co-operated by the National University of Singapore (NUS Enterprise), the Singapore Media Development Authority of the Government, and the financial institution SingTel Innov8. It has then become a new industrial cluster of Asian resources successfully.
Block 71 focuses on cultivating interactive digital media and industries of information and communications. Now the space has extended to the Block 73 and Block the 79. The perfect transformation of Block the 71 came from the government's efforts of participating in decision-making, creating a friendly environment, and can effectively solve the collaborated obstacles, thus becoming a new community closely related to Singapore and Asia.
DigiBlock Aims at the Digital Industry: Creating A New Urban Landscape by Playing AV/VR
The Taipei digiBlock is just newly opened this year. It aims at promoting the digital economy, especially making the XR industry a new landscape of the city. The digiBlock will mainly introduce tutorials and international communication platforms for relevant industries such as program coding, blockchain, digital finance, Internet of Things, applications, augmented reality and virtual reality.
In response to the booming AR/VR industry, digiBlock plans to train five new startups each year, encouraging three domestic companies to participate the cooperation project, and accelerate the promotion of AR/VR products. In order to strengthen the cooperation between the new team and the industry, digiBlock is currently collaborated with HTC, UNITY, NVIDIA, AUTODESK, providing HTC Vive, Oculus, PSVR devices, 4K film and workstation for video making to support the startups to develop and test their new projects.
After reading the introduction of so many new startup places, are you ready for preparing the applications of your company? Choose one of the most suitable parks for your own business!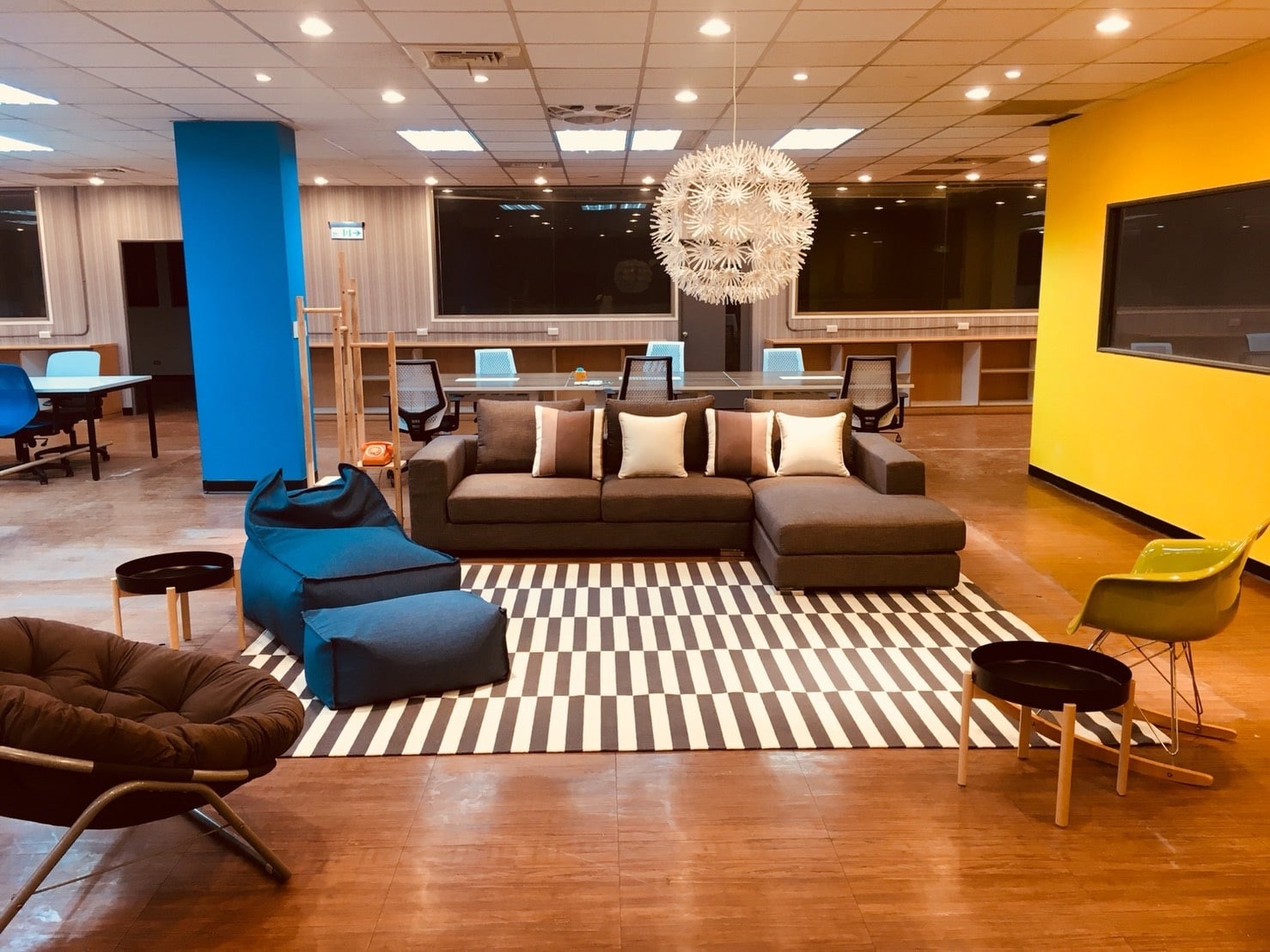 After reading the introduction of so many new startup places, are you ready for preparing the applications of your company? Choose the most suitable one for your own business!


Translator: Yung-Hsuan, Chuang
【 經濟部中小企業處廣告 】
回應
0